Welcome to Convention
Letter from MD105 Convention Host Committee Chair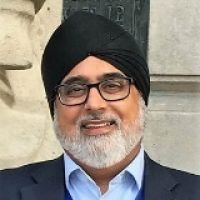 May the First be with You – Multiple District 105 Convention
1 May 2021
My Fellow Lions,
I hope that you and your loved ones are keeping safe and well and are fully getting to grips with the new normal that will be with us for a few months yet!!
In keeping with the change, the Multiple District (MD) Convention will also be a new format, we have a fun and exciting agenda, that will be delivered directly to your home. Yes, you guessed it, our first fully digital MD Convention will be Zooming its way to you on Saturday 1 May.
I hope that you are all as excited as the Convention team pulling this day together, we are having great fun organising this first of kind event just for you and we hope that many first timers will join us, as well as those MD Convention stalwarts.
It is a great honour for me as MD Convention Officer to work with the team, without whom this just would not happen. It will be new, it will be fun, it will be exciting, and we will get the business of the day done too.
In preparation, we will be rolling out regular information and offer training and help for those that need it, so on the day, you can relax, sit back, take part, and enjoy the journey.
Stay safe and well, we look forward to welcoming you to the MD105 Digital Convention on the 1 May 2021.
May the First be with You,

PDG Lion Gurcharan (Guch) Manku PMJF
MD Convention Officer