Letter from the Convention Chair
My Dear Fellow Lions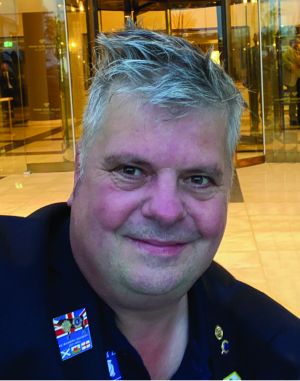 May I take this opportunity to send you all greetings and hope that you are all safe and well in these challenging times.

We are delighted to announce Convention 2022 is open for bookings and we hope we can all get together safely to enjoy and celebrate our fantastic Association.
I have the honour of Chairing the Convention and can assure you that it will be a day of fun and fellowship where we can catch up with old friends and make new ones.
There will be an exciting line up of speakers, and of course as an MD we have our usual business to do.
The theme for Convention this year is Lions "It's a Kind of Magic" because what we as Lions do for our communities far and wide is truly magical. Please come and join me as we share in the motto - WE SERVE.
Our Convention team will be rolling out regular information regarding Convention.
There will also be a chance to hear from the current Council and meet the new Team of District Governors.
YIL
Lion Richard Williams
Council Chair 2022