Global Action Team Convention reports
Global Service Team Report to Convention 2023
GST Chair PID Phil Nathan MBE










2,000,000 PEOPLE SERVED
Over the 9 months from 1st July 2022 to 31st March 2023 we have served, minimally, 2,127,391 people; a fantastic achievement.
1. May I begin by thanking Council for appointing me to this role. Service to the community has been my watchword throughout my years of membership and I consider myself privileged to be invited and have the opportunity to work with Clubs throughout the MD.
The individual Officer reports will highlight up to date activity in their respective fields.
2. Global Service encompasses the following Core and Non-Core Service Programmes, guided by the respective MD Officers, whose Council Reports form part of the overall Service area, together with the District GST Officers.
| | |
| --- | --- |
| Diabetes | Keith Hedges |
| Environment | Verdun Webley |
| Hunger | Lead - Chris Hibbert |
| Cancer | |
| a. Brain Tumour Research | Lead - Mary Ann Woodman |
| b. Prostate | Rosie Francklin |
| c. Childhood | Currently Vacant |
| Lions In👁Sight | Sue Taylor |
| Vision Screening | Stu Young |
| Leos - Alpha & Omega | Doreen Allen |
| MedicAlert | John Sutherland |
| Speech Hearing | Penny Tregillus |
| Physical & Learning Disabilities | Tony Buchan |
| Special Olympics | Alastair Joel |
| Activity Alliance | Penny Tregillus |
| MIAB | Brigitte Green |
| Youth | Doreen Allen |
3. Clubs have continued to serve their communities and what has been very heartening has been the way that Clubs have risen to the challenge of finding new ways of serving their communities. I have no doubt that the continuing economic situation, the ongoing cost of living crisis allied to the energy crisis has created a demand for our services that we may not have experienced previously. Clubs continue to serve their communities safely and steadfastly. What has been very heartening has been the way that many Clubs have risen to the challenge, post pandemic, of finding new ways of serving their communities.

However, we are conscious that many Clubs have not been able to fund-raise in pre-pandemic ways at the present time and this has constrained their ability to support projects.
We have an excellent service programme and I know Clubs are eager to take up Vision Screening when we are able. I encourage Clubs to stay active, relevant and focused on serving their communities.
4. Service is the key to membership.
I have said before, and make no apology for repeating, my belief that, if we get 'Service' right, we will attract members. The programmes we offer and undertake are so good that individuals will want to be associated with us.
The problem remains: not all Clubs publicise what they do, either internally, via MyLion, or externally, using whatever media is available to us. I am aware that many Clubs are good at getting their messages into the public domain.
5. Service Reporting and Contribution
As a Multiple District, we compare very favourably with the level of activity being undertaken within Europe, our Constitutional Area, and globally. With 4.4% of the European membership, we have contributed 15.8% of the service activities recorded and 25%
of the people served.
The number of Clubs reporting is increasing; however, I commend District 105A who had 89% of Clubs reporting on My Lion by the 31st March 2023.
As at 31st March reporting Clubs have completed 11,152 service activities since July 1st 2022 serving 2,127,391 people in 260,622 volunteer hours. 40% of the recorded activities support the 5 Global causes.
Remember, we are Lions, Service is what we do, and Service is needed more than ever before. The amount of service that is reported is remarkable: thousands of hours on hundreds of projects. But, think what it could be if 100% of Clubs reported their activities instead of the just over 60% that do? The attached report details what we are doing.
What and why the reluctance I neither know nor understand.
6. Kindness Matters Award:
I am delighted to advise that for the third successive year a Club in MD105 was recognised for their outstanding service work. Fairlop Leo Club, District A, were recognised: one of 3 Leo Clubs globally. Congratulations!
7. Meetings
Three 'team' meetings have been held to date, two hybrid and one virtual. The meetings have been very well attended, with over 20 participants at each. They have all been very, very stimulating with all participants demonstrating passion. It is fascinating to see the breadth of projects that are ongoing.
8. Lions Delivering Kindness
In the three years since it was launched, the #Lions Delivering Kindness facebook page has grown to have a global reach and is viewed by Lions and non-Lions as it showcases the excellent work being undertaken by Clubs in serving their communities.
9. Thank You
I would like to thank the relevant specialist MD Officers and District Officers for their hard work in promoting the Service programme to Clubs.
I must thank the Service Team Secretary, PCC Philip Goodier for his hard work in recording, circulating, and monitoring Service activity across the Multiple District; Past International Director Geoff Leeder for keeping us informed about thinking and new initiatives coming from the International Board; and DGs Chris Hibbert and Mary Ann Woodman for their innovative and encouraging ideas.
Finally, we have come a long way over the past five years, our service is expanding, our activities are innovative and engaging and partnerships have been developed with a wide range of individuals and organisations; our Clubs and members are doing some great, brilliant, and remarkable activities, right now, across the whole of the Multiple District.
We have achieved much but much remains to be done and I look forward to continuing to drive service forward. In a word, Synergy!
PID Phil Nathan
Global Service Team Chair
People Served in Fiscal Year 2022-23 Data to: 31st March 2023
Service Activity Data
People Served By Cause


District

DIABETES

Environment

Hunger

Vision

Childhood Cancer

Other' Causes

People Served in Fiscal Year

District Share

Clubs Reporting %

Activity Count

Volunteer Hours

A

1,509

56,412

153,685

65,020

3,612

171,867

452,105

21.25

89

3265

85024

CE

95

66,778

27,442

53,500

1,932

215,088

364,835

17.15

65

2319

44028

CN

400

11,738

16,170

57,423

100

83,769

169,600

7.97

54

839

20068

CW

1,043

78,942

50,210

159,853

9,561

358,084

657,693

30.92

63

1942

49928

N

-

14,563

1,436

13,303

260

27,944

57,506

2.70

40

472

11338

SC

58

17,625

9,126

13,227

20

71,273

111,329

5.23

63

892

18438

SE

2,056

900

1,657

15,244

20

39,575

59,452

2.79

53

483

10309

SW

9,068

63,633

16,199

19,881

3,413

142,177

254,371

11.96

65

939

21489

UA

-

-

-

500

500

0.02

0

1

Totals

14,229

310,591

275,925

397,451

18,918

1,110,277

2,127,391

100

61

11,152

260,622

% Total

0.67

14.60

12.97

18.68

0.89

52.19

Service Activity Count

People Served 2022-23

Volunteer Hours

Members

Clubs Reporting %

MD105

11,152

2,127,391

260,622

9,912

61

Europe -CA4

70,438

8,690,783

2,013,471

225,866

39




MD Contribution %

15.83

24.48

12.94

4.39

Global Data

1,267,035

563,607,732

55,909,785

1,396,849

60
---
Diabetes report to Convention 2023
MD Officer PDG Lion Keith Hedges
Our Diabetes Training programme is aimed at:-

Enhancing awareness of diabetes conditions & complications among those most at risk
Encouraging those at risk to seek appropriate examination
Involving as many Lions as possible in the Diabetes Education Programme
We may have come through one pandemic, but we now have another, as has been reported in the media and on the television, Diabetes is very much on the rise with now over 5,000,000 people in the UK have the condition predicted to grow to more than 5.5 million by 2030. Nine percent of this increase will be due to increasing obesity. it is also reported that the largest increase being in the under 40 age group, it is also estimated there are an additional 850,000 people living with diabetes who are yet to be diagnosed.
Clubs throughout our Multiple District are continuing to get involved in promoting Diabetic Awareness activities throughout their communities following the setbacks off the pandemic. These activities are growing as clubs look to increase their involvement in the education side of our Lions Diabetes Awareness Programme, that has including taking part again this Lion's year in 'World Diabetes Day' that took place on the 14th of November and again next year.
Raising awareness of diabetes and what changes people can make to reduce their risk is the main aim of our Diabetes Programme.
The relationship with Diabetes UK continues and still appears to be strengthening; discussions that have taken place have been very productive and their active participation in our monthly District Diabetes Officers Meetings leading to the drafting of a proposed partnership our 2 organisations.
Diabetes has become a huge crisis for the future health of the U.K.'s population. It is a health condition that can have a major impact on one's life and once at an advanced stage, diabetes can cause a host of other health complications. Knowledge of the causes of diabetes is a prerequisite to reducing the risk of becoming a diabetic.

There are an estimated 4.9 million people with diabetes in the UK.
This is predicted to grow to more than 5.5 million by 2030. Nine percent of this increase will be due to increasing obesity.
One of the complications of Diabetes is 'foot and nerve end damage.'
Every hour, someone with diabetes has a toe, foot or leg amputated.
Future Plans for the Diabetes Team
To continue looking at promoting Health Eating, Changes in Lifestyles And more Exercise.
In conjunction with introducing the Lions Strides Programme.
To continue work with DUK in promoting the Online Know Your Risk element to maintain our detection part of the programme.
To expand ways that we may be able to work with JDRF for the betterments of both our organisations
We are still looking at targeting Diabetes Awareness Week from the 12th to the 18th of June 2023
I would like to take the opportunity to thank the Council of Governors for my appointment & to the District Diabetes Officers for their support and assistance during the last year, and I know they will continue to strive to encourage more clubs in their Districts to get the Diabetes Education Programme back into Clubs Diaries and get involved in activities leading to the detection of Diabetes and support for those with these insidious and increasing condition.
Finding out your risk of Type 2 Diabetes
Take the Test
'It could be the most important thing you do today'
https://riskscore.diabetes.org.uk/start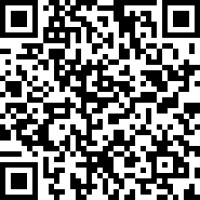 PDG Lion Keith Hedges
---
Global Leadership Report to Convention 2023
PCC Lion Stewart Sherman-Kahn PMJF LCIP
GLT Co-Ordinator
It has been an honour to serve as the Global Action Team – Leadership Co-Ordinator for MD105 for the last 3 years and this year marks the end of my time in the role.
I like to think that I have left Leadership in MD105 in good shape with us all looking to identify and nurture those Leaders that will take us forward in our Second Century of Service.
The Council earlier this year accepted my recommendation for a Deputy and Alastair Joel has been shadowing me since January. I wish him all the best for the role next year. I will of course be around to assist him in any way he needs. Succession Planning is so important for the future of MD105.
This year has been the first "normal" year for a while but the new normal of online Meetings and Workshops has been a major benefit for the Lions of MD105.
Training has been attended by so many Lions who would not traditionally wanted to travel but can now learn and grow from the comfort of their own homes. This also has a positive financial benefit to MD105.
I have also this year worked with the District GLT Leads. We have met regularly online to share knowledge and best practice. I wish to thank them all for their hard work and friendship. They are…
District A
Viresh Paul

District CE
Graham Venables

District CN
Liz Axten

District CW
Stu Young

District N
Various

District SC
Linda Picton

District SE
Pete Dilloway

District SW
Various
I am pleased to say again this year we have had the opportunity to run a Regional Lions Leadership Institute for MD105 in April with 24 candidates attending. I hope that these will be run again in the future.
This was the third RLLI and we now have over 70 Lions from every District in MD105 who have started their Leadership Journey. The RLLI Team are so proud of them all as they continue their growth with a number now on their way to serving their Districts as part of the Governor Teams.
I must thank for Team of Fran Stary, Stu Young, Melissa Murphy and Brigitte Green for all their hard work in making the RLLI a success and the Council of Governors and the District GLT Leads for nominating Lions from across the MD.
The First VDG and Second VDG Training has also been held virtually and I not only have to thank the attendees but the numerous Lions who have taken the time to lead sessions.
The Team of DGE's with the Chair of Council Elect also met for a weekend in April to focus on Team Building and Communication so they will be all set to serve their Districts come July.
MD105 now has a strong Team of facilitators who have completed The Faculty Development Institute and Lions Certified Instructor Programme. These Lions are now ready, able and willing to facilitate all the workshops required by MD105 in the future
PCC Lion Stewart Sherman-Kahn PMJF LCIP
Global Action Team – Leadership Co-Ordinator
MD105
---
Global Membership Report to Convention 2023
Lion Alan Hall
Global Membership Coordinator (GMT)
Membership Goals for this year
The District Membership Goals were set for 2022-2023 with information gather in times of uncertainty and change, and were set to aim high. As always with Membership, the overall aim was to provide growth, strengthen our membership by recruiting new members, retaining existing members and developing new Clubs and Club Branches.
Although the goals were perhaps aspirational, they provide a positive mindset and have encouraged growth in membership within clubs. In previous years the Multiple District has seen a decline in membership at an average rate of some 4.5% per annum. In 2022-2023 year to date we are seeing successful signs of membership growth decline at around 0.5% (a 4% improvement)
Action taken this year
The Multiple District Global Membership Team meetings continued online with good attendance from Districts. These meeting have allowed the District Global Membership Team Officers to share ideas, discuss challenges and debate solutions with advise where they can help each other. Status reports are issued to District Global Membership Team Officers monthly to ensure they are kept abreast of the latest information.
Several District now hold regular online Membership Meetings which allows Lions to discuss matters directly with each other.
By monthly Global Action Team meetings have also taken place to ensure the Global Action Team are working in synchrony with one voice.
The Global Membership Approach has continued to be introduced across the Districts which provides the tools to motivate and engage members through fellowship and service and the opportunity to revitalise clubs in the process. The challenges we face are in all areas;
Recruitment of New Member
Members Satisfaction
Club Development
The Global Membership Approach encourages every District and every Club to evaluate its strengths and weaknesses, decide how to improve and ensure they are attractive to retain current and recruit new Members whilst meeting their needs. This may mean some difficult decisions and the implementation of change or improvements in how we operate and how "We Serve" fulfilling our tagline of "Serving a world in need".
Online Membership Enquiries have continued to be received albeit at a reduced rate to that seen last year, this may be a result of the public 'maxed out' on volunteering following the pandemic. So far this Lionistic year we have received 57 enquiries compared to 73 at the same point last year.
The New Member Joining Fee of $35 and the New Club Charter Fee was re-introduced by Oak Brook at the start of the Lionistic year. This puts a significant burden on members when recruiting and forming new Clubs.
Positive recruitment has continued; in 2021-2022 we welcomed 1120 new Members, at the end of Q3 2022-223 we have recruited 876 new Members and the challenge is to reach and exceed our goal of 1034 new members by the end of June 2023.
Retention is a greater challenge; at the end of Q3 2022-2023 we have dropped 886 Members.
With the average annual Membership losses of around 4.5% over the last 5 years, this year to date we are at 0.5% loss. A great achievement.
The Multiple District Membership at the start of 2022-2023 was 9922, at the end of Q3 2022-2023 it is at 9912, some 10 members less than the start of the Lionistic year. With three months left our aim is to have a positive Membership Growth by the end of June 2023. With your help we can achieve this.
New Voices
The New Voice online meetings have continued and following feedback from the New Voices presentation at Convention in 2022 this has allowed for more development and interest in this programme has grown. A New Voices Workshop was piloted this year in February giving the opportunity for each District to send 2 members. This was significantly funded following the successful application of an LCI grant. The workshop was seen as a great success and it is hoped to run a similar event in February 2024. Several Districts now have a New Voice lead/team appointed to enable new members voices to be heard through Membership, Leadership, Service and Marketing.
Young Farmers
A number of Districts have now developed contacts with Young Farmers County organisers and there is still slow progress being made on this project. Young Farmers County Rallies have been attended, judging at regional competitions, tree planting and various other projects have taken place. This approach will never be a quick fix, but the aim is to develop a relationship to allow joint volunteering which will benefit both organisations.
General Membership Comment
The end of 2021-2022 may not have brought the growth in Membership numbers that we need, but as a Multiple District we have over 1,000 new members who will bring the new energy, new ideas and enthusiasm for service as a basis for going forward.
In 2022-2023 year to date we continue to be on target to recruit over 1,100 new members again by July 2023. Our Membership Satisfaction appears to be improving with a predicted loss of 1,180, an improvement of over 350 predicted members retained during the year.
Unfortunately, 2022-223 has seen the loss of 16 Clubs within the multiple District and the formation of one new Club. Districts are now actively looking to form Club Branches to provide the flexibility to meet the needs of the community and the members. We do have the capability to develop New Clubs in areas that we presently do not Serve, these can be areas where Clubs once existed but over time have close.
Nothing would be achieved without the support of a Team. I would like to thank all the District GMT Officers who have supported and driven our efforts in Membership Growth. Additionally, I would like to thank all the members of the Multiple District Council for their support and enthusiasm for Membership.
We should build on this success and start to grow the Multiple District Membership year on year. Making the public aware of the successful Service Projects Lions Clubs are involved with can only be a motivator for them to want to be part of this success.
Teamwork, Positivity and Service are the key to Membership success. Let's Grow the Membership Together as Together We Can and Together We Will.
Lion Alan Hall
Global Membership Coordinator (GMT)
---
Message in a Bottle Report to Convention 2023
National Headquarters
Message in a Bottle National HQ and Lion David McKirdy
It would be fair to say that the uptake in the orders for both individual bottles and boxes of bottles has increased dramatically. Since our last Convention in Birmingham
We continue to produce our bottles both at Garth Prison and commercially at RPC a plastics production company and despite taking some time to look at a different medium to produce a receptacle that is plastic free it certainly does not seem to have diminished the requests for bottles.
Our bottles are biodegradable and are made from a substance which does degrade overtime and I know this has been of concern to some of the environmental groups that we work with and we have at least been able to allay their fears.
We had a hold up in production earlier in 2023 as the machine that presses out the lids whilst in production broke down which put us behind in fulfilling orders but now we are full steam ahead and catching up with the orders and we appreciate everyone patience whilst we catch up
Since January we have moved
275 boxes of 100 bottles
1 x pallet to Jersey
1,347 bottles individual bottles to members of the Public
MIAB is a huge Service project even after 23 years it is more popular than ever.
---
MD Activity Alliance Report to Convention 2023
Lion Penny Tregillus
Lions in this Multiple District have been working with Activity Alliance for many years to provide sporting opportunities for young athletes with a disability to be more active and participate in sporting activities at their own level. One of these events is the Annual Junior Championship Games.
The 2022 Annual Junior Championship Games took place over the weekend of the 2nd and 3rd July at the Godiva Harriers Race Track in Coventry. 42 volunteers (Lions plus family members and friends) attended.
The weather was not good for us. It rained most of the time but the sunshine did appear for a few hours on the Sunday morning. However the rain did not dampen the spirit of the volunteers and athletes. This is an event where Lions are good at what they do "Serving the Community."
22 of the volunteers had helped at previous Games and the other 20 were new volunteers.
Volunteers came from 15 Clubs based in Districts A, CN and CW. This is the first time that Lions from local Clubs helped.
The roles covered by Lions included car parking, food and water distribution, helping Game Officials and running events on the field.
150 able bodied athletes and those requiring assistance or equipment took part in field and track events.
The Lions Endeavour Trophy, awarded the athlete who displays enthusiasm and shows the best sportsmanship, was presented to Anwar Almahahi, a wheelchair athlete, from Sandfield Park School who participated in the seated Javelin and Shot events.
At the moment I am making arrangements for the 2023 Annual Junior Championship Games which will be taking place over the weekend of the 1st and 2nd July.
An Appeal Letter went out to all Clubs, in the Multiple District, requesting donations to Activity Alliance. Any money donated goes to cover costs to run Regional Games and Annual Games. No money donated by Lions Clubs goes towards administration costs. £10,000 has been donated and £5,000 of this is to be passed over to Activity Alliance this Lionistic year. I will be presenting a large display cheque for this amount on Saturday 1st July at the 2023 Activity Alliance Junior Championship Games for PR purposes.
My thanks goes to all Clubs who have made a donation to Activity Alliance.
If your Club would like to donate money to Activity Alliance please make an online payment through the District Treasurer. Name of the cause is Activity Alliance and payee reference is your Club name. Please record your donation on MyLion and also advise me if a donation is being made so I can send a Thank You letter.
Lion Penny Tregillus
MD Activity Alliance Liaison and Promotion Officer